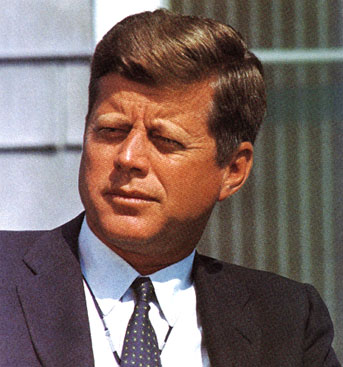 November 22, 1963
Dallas, Texas
In less than
a second,
America died.
CONTENTS

"If you shut up the truth and bury it under the ground, it will but grow, and gather to itself such explosive power that the day it bursts through it will blow up everything in its way."

- French author Emile Zola

"Treason does never prosper.
What's the reason?
When it prospers,
None dare call it treason."

Sir John Harrington
ONE "LITTLE THING" THAT THE ASSASSINATION
RECORDS REVIEW BOARD OVERLOOKED
On May 26, 1992, 7 months before his death, Certified Legal Investigator Joe West sought and received special permission from the funeral home that embalmed John F. Kennedy for West to conduct a telephone interview with Thomas Evan Robinson, one of the JFK embalmers. The permission process was lengthy and the interview almost didn't transpire.
Below are the handwritten notes of the May 26, 1992 conversation with Mr. Robinson, found in Joe West's Investigator's Notebook following West's death in 1993.
A transcription of the page follows the original in case readers have difficulty reading Mr. West's handwriting.
Transcription
Thomas Evan Robinson
Personal contact info deleted to protect Mr. Robinson's privacy
May 26, 1992 (Phone)
Wounds:
Large gaping hole in back of head.
patched by placing piece of rubber.....over it.
Thinks skull full of Plaster of Paris.
Smaller wound in right temple.
Crescent shped, flapped down (3")
(approx 2) Small sharpnel wounds in face.
Packed with wax.
Wound in back (5 to six inches) below shoulder.
To the right of the back bone.
Adrenlin gland and brain removed.
Other organs removed and then put back.
No swelling or discoloration to face.
(Died instantly)
Dr. Berkley (family physician) came in an ask.....
"How much longer???"
He (Robinson) was told (funeral director)
"Take your time."
Is in favor of exhuming body.....to settle once and....for all.
(Robinson quote) "Good pathologists would know exactly"
HOW COULD THE ASSASSINATION RECORDS REVIEW BOARD NOT SUBPOENA THOMAS EVAN ROBINSON AND HEAR THIS CRUCIAL EVIDENCE THAT PROVES, BEYOND ANY REASONABLE DOUBT, THAT THE MURDER OF JOHN F. KENNEDY WAS A CONSPIRACY?
The sad part is that the ARRB report is supposed to renew the American people's trust in their government.