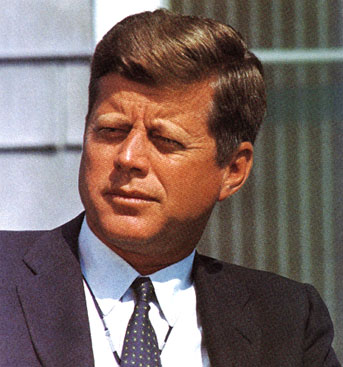 November 22, 1963
Dallas, Texas
In less than
a second,
America died.
CONTENTS

"If you shut up the truth and bury it under the ground, it will but grow, and gather to itself such explosive power that the day it bursts through it will blow up everything in its way."

- French author Emile Zola

"Treason does never prosper.
What's the reason?
When it prospers,
None dare call it treason."

Sir John Harrington
Joe Granata
Joe Granata was a member of the Chicago crime family and close associate of Charles Nicoletti. Now a reliable FBI informant in the witness protection program. Located by investigator Zack Shelton after being tipped by collegue FBI agent Jack O'Rourke, Granata verified that Nicoletti confided to him that he (Nicoletti) , Marshall Caifano, Johnny Roselli and James Files were the hitteam on Dealey Plaza. "We blew his brains out".

The following excerpt was copied from this transcript:
The relevant text is displayed in red.
11 BY MR. THOMAS:
12 Q. Mr. O'Rourke, let's start with the people
13 that can be named. Is there a Mr. Granata that you
14 know?
15 A. Yes, sir.
16 Q. For THE INDEPENDENT HEARING OFFICER reporter,
17 spell that.
18 A. Joseph, J-o-s-e-p-h, Granata, spelled
19 G-r-a-n-a-t-a.
20 Q. Is he one of your informants?
21 A. Yes, sir. Cooperating subject.
22 Q. Tell us what you can about his background and
23 the nature of your debriefings with Mr. Granata.
24 A. Mr. Granata was a confidential informant and
25 then kind of transitioned into a cooperating subject.

1 He wore recording devices and then agreed to testify in
2 open court.
3 Q. This is back when you were in the Bureau?
4 A. Yes, sir. He was part of the Cicero Crew
5 under Joseph Ferriola, now deceased, and later with
6 Rocky Infelise. And he associated with Cicero Crew
7 members such as Harry Aleman, Butchie Petrocelli, James
8 Inendino (Phonetic) and others. He was part and parcel
9 of that crew. He was also a close associate and driver
10 for Chuckie Nicoletti, now deceased. And his father,
11 Frank Granata, who operated the Galewood or Granata
12 Funeral home, was a "made member" of organized crime.
13 His brother, Frank, Jr., Frank Granata, Jr., nickname
14 "Gigi" Granata, was also an LCN associate in the North
15 Side or Elmwood Park Crew.
16 Joe Granata was, as I said, an LCN associate
17 in the Cicero Crew, and he dealt with on a regular
18 basis -- on a daily basis organized crime figures over
19 the years. While he was an informant for the FBI or
20 cooperating subject, he wore a body recorder and made
21 narcotics arrests.
22 MR. LYDON: This is not as much a problem,
23 Mr. Hearing Officer, with where we were at the moment,
24 but I would like some clarification. He's identified
25 this man and then he's told who he's associated with.

1 But it's not at all clear how these people are members
2 of organized crime. Where we are right now I'm not
3 going to quarrel with the names that have been raised,
4 but I have concerns about as the way we proceed and how
5 it is that you can say, "Oh, this guy's a member of
6 organized crime, that guy is." It isn't something
7 Granata told -- you have to explain whether it's
8 independent or widely recognized or --
9 THE INDEPENDENT HEARING OFFICER: I believe
10 this is background. And when you refer to Granata, you
11 will -- I believe you will -- you debriefed him, and we
12 expect -- if you're talking he's been with Rocco
13 Infelise, we would like to know around that time how it
14 was if he's associated with Rocco Infelise. We're
15 looking for his reliability when he talks about what
16 else is going on. So -- I think you've done this
17 before and this is preliminary, but you may have to
18 particularize this as you go.
19 MR. LYDON: As I said, at the moment the
20 names aren't anything that I'm disturbed about, but I
21 can see this as a problem as we go forward.
22 THE INDEPENDENT HEARING OFFICER: Okay. Go
23 ahead.
24 BY MR. THOMAS:
25 Q. Do you remember where you left off, Mr.

1 O'Rourke?
2 A. Yes, sir. Mr. Granata is now in the Witness
3 Security Program, and I debrief him periodically
4 telephonically.
5 Q. When is the most recent time you debriefed
6 him?
7 A. October.
8 Q. Of this year?
9 A. Of this year, yes.
10 Q. And what if anything can you say about Mr.
11 Granata's reliability as a witness?
12 A. Mr. Granata actually purchased narcotics,
13 both cocaine and heroin, from an organized crime figure
14 who was then indicted and became a fugitive, was
15 arrested and was convicted in Federal Court of that.
16 He also provided information --
17 MR. LYDON: Who?
18 THE INDEPENDENT HEARING OFFICER: What was
19 his name?
20 THE WITNESS: Roy Salerno, S-a-l-e-r-n-o.
21 BY MR. THOMAS:
22 Q. Over the years have you found this Mr.
23 Granata to be reliable?
24 A. Yes, sir. He also provided information about
25 an individual named Chris Messino, who was a major drug

1 dealer in the south suburbs. And he made some
2 telephone recordings, and as a result Mr. Messino was
3 convicted and sent to federal prison.
4 Q. Have you or your colleagues, either the FBI
5 or the Inspector General's Office, when necessary been
6 able to corroborate what -- the information Mr. Granata
7 has given you.
8 A. Yes. We corroborated through other
9 informants or through investigation.
10 Q. Anything else you want to say before I move
11 on -- about Mr. Granata before I move on to the next
12 name?
13 A. No, sir.
14 Q. Do you trust the information you get from Mr.
15 Granata?
16 A. Yes, sir.
17 Q. Is there a person whose last name is Cooley
18 who you've debriefed over the years?
19 A. Yes, sir.
20 Q. Who is Cooley?
21 A. Robert Cooley was a Chicago criminal attorney
22 and a former Chicago police officer. He became a
23 cooperating subject working with the FBI and the U.S.
24 Attorney's Office and he wore a body recorder. He was
25 law partners with John D'Arco and Pat Marcy's old