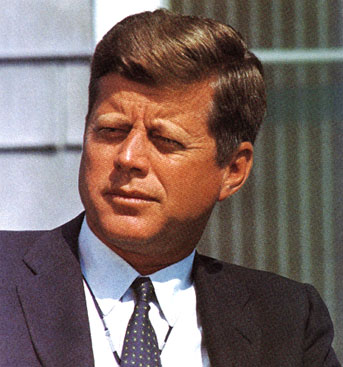 November 22, 1963
Dallas, Texas
In less than
a second,
America died.
CONTENTS

"If you shut up the truth and bury it under the ground, it will but grow, and gather to itself such explosive power that the day it bursts through it will blow up everything in its way."

- French author Emile Zola

"Treason does never prosper.
What's the reason?
When it prospers,
None dare call it treason."

Sir John Harrington
THE INVESTIGATION

Sam Giancana and John Rosselli (both deceased) are known Mafia/CIA dual operatives. Giancana was the head of the Chicago Mafia for many years and was one of the most powerful, ruthless Mafia bosses that ever lived. Rosselli (born Felippo Sacco) was a "flashy" gangster who had unlimited "clout" from New York to Hollywood, from Las Vegas to Havana, Cuba. Throughout the 1950's, 60's and 70's, the CIA and the Mafia were primarily one and the same. Many people are of the opinion that the two organizations are still closely interconnected today.
Charles Nicoletti started out as a Mafia "enforcer" in Chicago and rose through the ranks to become one of the most trusted associates and a "hitman" for Sam Giancana. Like Giancana and Rosselli, Nicoletti, a quiet, stylish dresser, was a dual operative for the Mafia and the CIA. According to leading CIA-JFK expert, Professor Peter Dale Scott of the University of California at Berkeley, Nicoletti and Rosselli were present in Miami at meetings where anti-Castro Mafia / CIA operations were planned. The confessed assassin, James E. Files, was Nicoletti's personal driver and - in Files' words - "bodyguard" from the early 1960's through the mid 1970's when Nicoletti was shot and burned in his car prior to his testimony before the House Select Committee on Assassinations (HSCA).

David Atlee Phillips is one of the most controversial CIA agents in history. His name appears literally everywhere in JFK assassination research. He recruited James Files from the military after Files got in trouble and was about to be brought before a court martial. Phillips "sheep-dipped" James Files and had all of his military and CIA records sealed forever. Phillips introduced Files to Oswald and was the person responsible for Oswald showing up at Files' motel room in Mesquite before the assassination. Phillips also gave Files the Remington Fireball XP-100 pistol when it was an experimental model. It was used five times by James Files. JFK was the third time it was used.
ONE LAST THING YOU NEED TO REMEMBER
THE FBI GAVE JOE WEST
THE LEAD ON JAMES E. FILES!