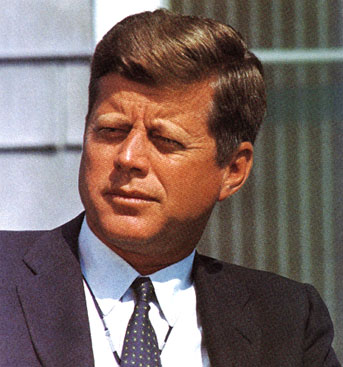 November 22, 1963
Dallas, Texas
In less than
a second,
America died.
CONTENTS

"If you shut up the truth and bury it under the ground, it will but grow, and gather to itself such explosive power that the day it bursts through it will blow up everything in its way."

- French author Emile Zola

"Treason does never prosper.
What's the reason?
When it prospers,
None dare call it treason."

Sir John Harrington
Judyth Vary Baker
Judyth Vary Baker was Lee Harvey Oswald's girlfriend from april 1963 untill his death.
Full video testimony on DVD
Watch also the video interviews of Anna Lewis and Ed Haslam


Judyth Vary Baker (née Judyth Anne Vary) is an American artist, writer and poet. Born May 15, 1943, in South Bend, Indiana, she is best known in documentaries, on the Internet, and in books and articles for coming forward with the assertion that she was a close associate of Lee Harvey Oswald, the accused assassin in the murder of President John F. Kennedy, which she claims was a CIA/Mafia conspiracy with Lee Harvey Oswald being a designated scapegoat.

She first decided to tell her story some 38 years after the JFK assassination, claiming she had kept silent out of fear for retaliation from the conspirators, who she says threathened to kill her if she talked. She interpreted the list of witnesses, who died mysteriously over the years, as a tacit justification for her fears. However, after seeing the movie JFK of Oliver Stone, who claimed silent witnesses were cowardeous, Judyth says she mustered the courage to come forward. Judyth's story is generally painted as controversial. She has many supporters as well as disbelievers. Among her supporters are author Edward Haslam, journalist/writer Jim Marrs, british TV producer Nigel Turner, Retired U.S. Army Green Beret Lieutenant Colonel Daniel Marvin (author of Expendable Elite - One Soldier's Journey Into Covert Warfare) and dutch JFK assassination researcher Wim Dankbaar. A few of her staunchest disbelievers are Debra Conway of the JFKlancer.com website and JFK assassination researcher John McAdams, who some researchers claim to be a disinformation asset for the CIA. Today Judyth's goal is to exonerate Lee Harvey Oswald from the charge that he was the assassin of John F. Kennedy.

Early life

Judyth Baker was born in South Bend, Indiana to Donald William and Glorianne Whiting Vary in 1943. She attended Manatee High School in Bradenton, Florida.

A wizard student with the highest IQ of her class, on October 17, 1958, she was introduced to Dr. Canute Michaelson, a high-ranking Norwegian geneticist and radiobiologist with CIA ties who had served as a double agent against Hitler. Michaelson's exploits as a spy fascinated her. He provided her with equipment, and contacts with Oak Ridge, after she indicated her interest in finding a cure for cancer. Her patriotic zeal was further enhanced in high school by friendships with retired military officers (especially her science instructor, Col. Phillip Doyle) and anti-Castro Cubans, including a close friendship with fellow student Tony Lopez-Fresquet, the oldest son of Castro's finance minister, who fled Cuba in 1960.

Her stellar research and its results were soon noticed by professors and scientists, with high profile connections in the medical and political world. This resulted in invitations to science programs and science fairs nationwide. In March, 1961, at age 17, she became the first high school student allowed to attend the elite Science Writer's Cancer Research Seminar, a 5-day national meeting of science writers and the world's most important cancer research scientists, where her research was inspected by top American Cancer Society (ACS) officials, research scientists, and Nobel Prize winners, who began mentoring her. In April, 1961, she was invited by Director Dr. George Moore to work in his personal laboratory at Roswell Park Memorial Institute in Buffalo, New York, the oldest important cancer research center in the United States. There she conducted research on melanoma cancers and learned techniques for handling cancers induced by the SV40 monkey virus. She next enrolled in the medical technology program at St. Francis College in her home state of Indiana, where she considered becoming a nun as well as a scientist. Evidence of her conducting cancer research after her training at Roswell Park exists in newspaper articles and citations. Assigned to work with malignant melanoma, at Dr. Alton Ochsner's suggestion, one of the 18-year-old's research projects is preserved in an Indiana Academy of Science's abstract entitled "Studies on the Increase in vitro of Mitotic Activity and Melanogenesis in the RPMI HA # 5 (7113) Strain Melano." (Proceedings of the Indiana Academy of Science. V. 71 (1961) p. 71): the abstract mentions that her cancer research was continuing at her lab at St. Francis.

Her work with melanoma in 1961 reflected Dr. Ochsner's research interests: Ochsner's work in 1961-1962 on melanoma was important enough to be recorded in his official biography (Surgeon of the South --Wilds & Harkey, 1990, p. 136). Ochsner was the former ACS President (1952): his friends Dr. Harold S. Diehl (the current Vice President of the ACS, in charge of research) and Dr. George Moore testified with Ochsner in court about links between smoking and cancer. All three doctors were impressed that Judyth Vary had induced lung cancer in mice in record time in a high school lab. Ochsner had served with both Diehl and "Wild Bill" Donovan (of OSS and CIA fame) on ACS boards. At this time, Ochsner was in weekly contact with both the AF's Surgeon General and the US Surgeon General on the Surgeon General's CIA-attended committee meetings.

Concerned that their daughter might become a nun, her parents removed her from St. Francis. She was attending The University of Florida by Feb., 1962, under a full scholarship, where she resumed research in cancer-related areas under an umbrella of grants and permits. In the Spring of 1963, Ochsner offered her a summer internship at Ochsner Clinic in New Orleans, under the direction of the noted cancer research specialist, Dr. Mary S. Sherman, with the promise that she would receive a scholarship for early entry into Tulane Medical School that Fall. Her bus ticket shows she arrived in New Orleans a few days before Lee Harvey Oswald, in mid-April, 1963, two weeks before she was to begin her internship in Dr. Sherman's bone cancer lab.

A top secret bioweapon project in New Orleans

In 1963, Judyth was invited to New Orleans by famous surgeon Dr. Alton Ochnser to serve her country by taking part in another special cancer research project. Judyth soon learned that this was a top secret project to develop a bioweapon in order to terminate the Cuban leader Fidel Castro with a cancer-causing virus. Young and impressionable, Judyth saw Fidel Castro as a cruel communist dictator, a threat to national security and the American way of life. Under direction of Alton Ochsner, well connected and funded by right wing politicians and Texan oil barons, the project was led by Dr. Mary Sherman. Also involved were Lee Harvey Oswald, David Ferrie, Clay Shaw and Guy Banister. Oswald took Judyth under his wings and introduced her to these people. Judyth and Lee grew a liking to each other which developed into a love affair, although both were married.

After the JFK assassination Mary Sherman was murdered, on the day the Warren Commision started its hearings in New Orleans. Guy Banister died too in 1964, reportedly from a heart attack. However, witnesses claim that his office was taped off by the police as "a crime scene". His extensive files were confiscated by the FBI. David Ferrie died from what officially was ruled a suicide, which version is challenged by many researchers believing it was homicide, just before he was to testify in the trial of Jim Garrison, wherein he charged Clay Shaw and Ferrie as participants in the alleged conspiracy to kill JFK. With Ferrie dead, Clay Shaw was eventually acquitted for lack of evidence. These events are described in Edward's Haslam's recent book "Mary's monkey", wherein he makes a case for the thesis that - as a accidental result of these experiments - the polio vaccin of the early sixties was contaminated with a cancer causing monkey virus, better known as SV-40. Hence, he argues this was one of the decisive reasons to keep the bioweapon project secret and hidden from the public, as well as Lee Harvey Oswald's involvement, which contradicts the Warren Commission's conclusion that he was a deranged communist nut without any connections. Haslam takes the reader on a quest to find an explanation for the alarming growth rate of soft tissue cancers in America. "Mary's Monkey" is becoming an underground bestseller with a top 100 position on Amazon.com.

Proof for Judyth's story

Extra-ordinary claims require solid evidence. Although there is heated debate on the veracity of Judyth's story, even her discreditors admit that she can prove the following:

- She lived and worked in New Orleans in the spring and summer of 1963. Both she and Oswald arrived in New Orleans by bus in April and left New Orleans in September. Both she and Oswald moved into apartments the same week, within walking distance of each other. Both she and Oswald rode the same bus to and from the same workplace daily for eleven weeks, with only one bus stop between them.

- She was indeed a promising student with a passion for cancer research, as is evidenced by numerous contemporary newspaper articles.

- She worked in the same company as Lee Harvey Oswald, the Reily Coffee Company, and was hired on exactly the same date as Lee Harvey Oswald by the same small sub-company of Reily's, Standard Coffee Co. Both were subsequently transferred to Reily's one week later. An ad to replace her at Reily's was ordered the day Oswald was fired from Reily's, and she was terminated the same day Oswald was arrested (August 9, 1963) in New Orleans after he handed out pro-Cuban pamphlets. (Judyth asserts the jobs at Reily were a front for their covert activities, arranged by Dr. Ochsner and his allies. A probability study by statistics professor Dr. John Williams, published in The Dealey Plaza Echo in 2006, with a second supporting article published in 2007, concluded that statistically these events could not have occurred by chance.

- She moved back to Florida the same week that Oswald moved back to Dallas.

- After the JFK assassination her promising career as a researcher abruptly ended. (Judyth's explanation is that she was told to keep a low profile and stay silent.)

- Contemporary witnesses corroborate that Judyth and Lee Oswald knew each other and were lovers. One such witness is Anna Lewis (widow of David Lewis who worked for Guy Banister) whose video testimony was made availabe on Google video and the website www.jfkmurdersolved.com by Dutch researcher Wim Dankbaar. A video interview with Edward Haslam, author of Dr. Mary's Monkey, which includes additional supporting evidence for her story, is also available there.

Other sources on Judyth's story

In 2003 British TV producer Nigel Turner made 3 new episodes in his series "The men who killed Kennedy", which aired in England and the USA on the History Channel. One of the episodes, titled "The Love Affair" was dedicated to Judyth's story. Shortly thereafter protests were applied on The History Channel targeting one of the other two episodes, specificly "The Guilty Men" that focused on the alleged involvement of former president and JFK successor Lyndon Baines Johnson. The complaints were led by Johnson's widow, ex-presidents Ford and Carter, and former LBJ aides Jack Valenti and Bill Moyers. An anonymous party bought the rights from The History Channel, including the rights for "The Love Affair" (although it was not attacked) and the programs were never aired again in America.

An extensive video interview of Judyth telling her story is still available on DVD trough the website www.jfkmurdersolved.com.

She is interviewed by veteran assassination researcher Jim Marrs, author of the book "Crossfire, the plot that killed Kennedy"

External links

Dr. Mary's Monkey, a book by Edward Haslam
Newspaper articles 1961 on Judyth's research
Video of witness Anna Lewis
Video interview with Edward Haslam
JudythVaryBaker.com
"The Story of Judyth Vary Baker - The Woman who cracked the US Govt. JFK White Wash" By Jim Phelps
Skeptical evaluation of Baker's claims by John McAdams
Retrieved from "http://en.wikipedia.org/wiki/Judyth_Vary_Baker"



Judyth in her lab with her mice







Dear Wim.... I am giving you this copyrighted image I've drawn of Lee, in two different exposures (scanned) for your use exclusively (I might use it for my book, only). I only ask that you ID the artist (me). I found it hard to try to paint Lee in 2003, and apologize for that painting. I've finally been able to deal with recreating my Lee's face, so people can see how I saw him in a way they'll better recognize. Thank you for all you've done to help vindicate a good man.

18/04/08

Gratefully, Judyth