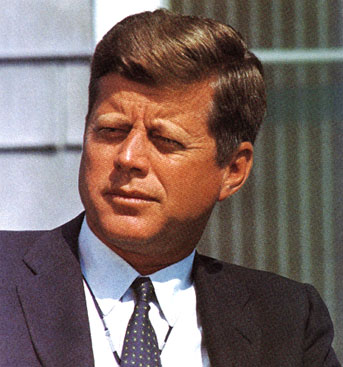 November 22, 1963
Dallas, Texas
In less than
a second,
America died.
CONTENTS

"If you shut up the truth and bury it under the ground, it will but grow, and gather to itself such explosive power that the day it bursts through it will blow up everything in its way."

- French author Emile Zola

"Treason does never prosper.
What's the reason?
When it prospers,
None dare call it treason."

Sir John Harrington
Sketches of the Story
These pictures are from the documentary "13th Version" by MII-FILM INC.
Artist: Olga Spiridonova
Producer: Tim B. Toidze Scriptwriter/Director: Alexandre Ivankine
To contact MII-FILM and/or the artist please e-mail to: kpz@rogers.com

Files testfiring the weapons with Lee Harvey Oswald

Files sits in the pancake house watching Ruby and Roselli

Files and Roselli on the way back from Ft. Worth to Dallas

Files and Nicoletti evaluate the grassy knoll

Files awaiting the motorcade

Files fires the fatal into JFK's head

JFK at the time of the headshot

JFK is struck back and to the left by the shot

Files puts the gun back in the case

Files bites on his shell casing

Files exits Dealey Plaza

Oswald is encountered in the lunchroom of the School Book Depository

Parkland doctors attending a wounded governor Connelly

JFK's casket as it arrived in Bethesda. Right as it left Dallas

FBI men put Oswald's palmprint on the weapon

What will Liberty do about Kennedy's death?

The example for all democracies?